If you're currently deciding on what 43" TV to buy, then it's worth taking a look at what Samsung has to offer. Samsung has always impressed the market with top-of-the-line models built for the best viewing experience. Not only that, but they have also always been a market leader when it comes to televisions since mid-2000, outpacing other famous brands in the market today. There's currently no stopping this king of the hill when it comes to launching new TV models equipped with the latest innovation in technology, so it's worth knowing which of these models best suits your needs.
Here are our top 3 picks from Samsung's 43" TV lineup.
---
1) Samsung 43" Crystal UHD 4K Smart TV
14 new from $327.99
9 used from $243.74
Free shipping
as of March 30, 2023 1:10 pm
This model is both artistic and powerful when it comes to the features it offers. Powered by Samsung's Dynamic Crystal Color technology, you can expect a remarkable depth of detail with over a billion shades of color and 100% color volume in every picture. Its 4K Quantum processor delivers amazing contrast from the lightest to the darkest colors in every scene. This makes for a highly immersive and realistic experience when playing games and watching your favorite shows in 4x the resolution of Full HD.
In terms of connectivity, this impressive model combines your video and power gear in one slim cable connection to the TV through its One Invisible Connection. It also holds 4 HDMI ports, 3 USB connections, and 1 ethernet allowing you to connect more devices at once
---
2) Samsung 43″ QLED 4K UHD Smart TV – The Sero Series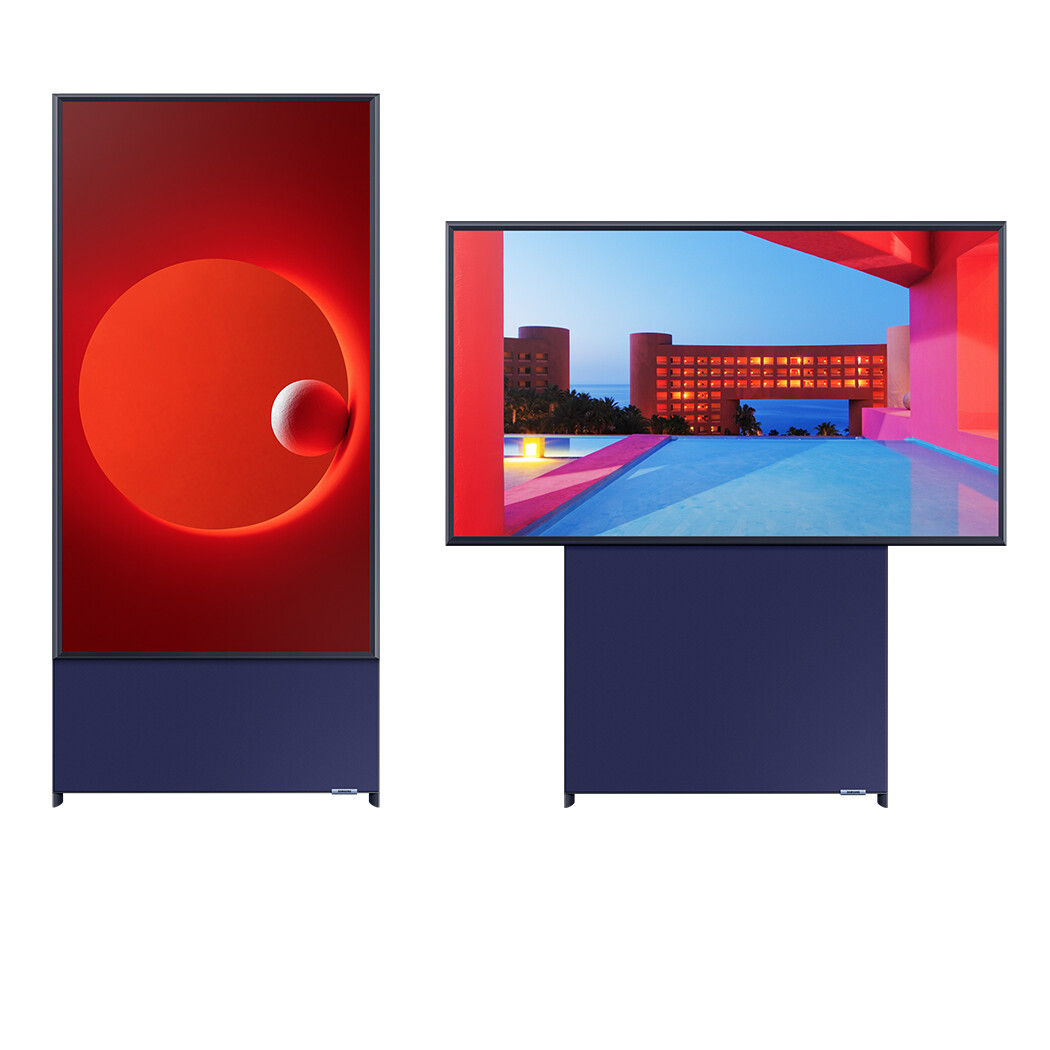 as of March 28, 2023 3:02 pm
SAMSUNG TV The Sero 43 QLED. TV The Sero 43 QLED. Product : QLED. Video processor : Quantum Processor 4K. Screen size : 43 ". Analog Tuner : Yes. Reception : DVB-T2CS2. Power cable.
This Sero Samsung is another model powered by Quantum Dots that delivers the best 4K viewing experience in 4x the resolution of Full HD. You can expect an exceptional level of detail in every scene through 100% color volume and over a billion shades of color it provides. With its Quantum processor, this TV intelligently upscales content to 4K for improved depth and color, even from non-native 4K sources.
The Sero's Ambient Mode allows you to customize the screen with visuals to blend with your home or office space naturally when you're not watching it. You get to choose the screensaver display from poster, clock, photo, sound wall or cinema, which means you can turn your TV into your own piece of art with the simple click of a button. Its slim design with beautiful navy blue bezels adds that minimal yet elegant look to complement its surroundings.
The Sero has a really cool standout feature: you can spin the TV into vertical mode using an inbuilt mechanism. This is not a TV for the faint of heart – it's definitely noticeable, being the only one on the market that you can switch from horizontal to vertical viewing mode to suit any content you're watching. When you're watching in horizontal mode, the mechanism is used as a TV stand.
This Samsung is designed to use with your smartphone and can be connected to your iPhone as well, thanks to the built-in Apple AirPlay 2 feature.
---
3) Samsung 43″ RU7100 Smart 4K UHD TV
The Samsung RU7100 is another great choice for an enjoyable viewing experience. It rises above your standard HDTV with its 4K picture quality powered by a 4K UHD processor. It also provides you with clearer pictures and details through its HDR, rendering enhanced color shades while you watch your favorite shows. Purcolor is another feature that adds a wide range of colors for an immersive experience with this TV.
The RU7100 comes with a sleek and modern look that can easily fit the design of your space. It also holds 3 HDMI ports, 2 USB connections, and 1 ethernet to allow multiple device connections depending on your needs.
---
Find the best Samsung remote controls to substitute (or complement) your existing Samsung TV remote control and give you more ways to control your TV!
---
FAQs
How can you get Disney+ on a Samsung Smart TV?
Select Apps on your remote, type 'Disney+' into the search bar and select install once you've found the app.
How do you reset a Samsung TV?
On the Home Screen, select Settings > Support > Self Diagnosis > Reset.
How far should you sit from a 43 inch TV?
Although this is a matter of personal choice, the recommended distance is approximately 7-8 feet.
If you enjoyed this page, and are looking for a particular size of TV, then consider giving these pages a read too!