Gone are the days when we had a million and one remote controls scattered around the house, or hidden in inaccessible corners. Now we have universal remotes that have the ability to control everything, no matter what the brand of your TV is. But, and it's a big but, most manufacturers make remotes for their own branded products and these tend to work better than the universal models.
Universal remotes can be just too wide-reaching to accurately cover the specifics of your particular model, which is why experts always recommend matching brand to brand. For a Samsung TV, a Samsung remote will make the best combination.
Here are the top reviewed Samsung TV remotes in 2023.
---
1) Samsung TV Remote Control BN59-01199F
13 new from $9.50
8 used from $7.99
Free shipping
as of March 30, 2023 6:20 am
The budget-friendly BN59-01199F is authorized by, and compatible, with most Samsung standard and smart TVs. It includes a Smart Hub button and every other command that you could ever possibly need. It's robust and well made, with clear graphics and firm feeling buttons. All in all, a good remote that connects instantly with no lag in control.
---
2) Samsung TV Remote Control BN59-01178W 
4 new from $10.95
5 used from $9.00
Free shipping
as of March 30, 2023 6:20 am
Another authorized Samsung remote control with Smart Hub buttons, and whilst it may be lacking a couple of minor buttons, the ones that are used frequently are all there. In our tests, the 01178W outperformed the factory remote, by quite a wide margin. It's compatible with the vast majority of models, so if you're looking for a spare, or replacement, this Samsung remote is definitely worth considering.
---
3) Samsung TV Remote Control BN59-01259E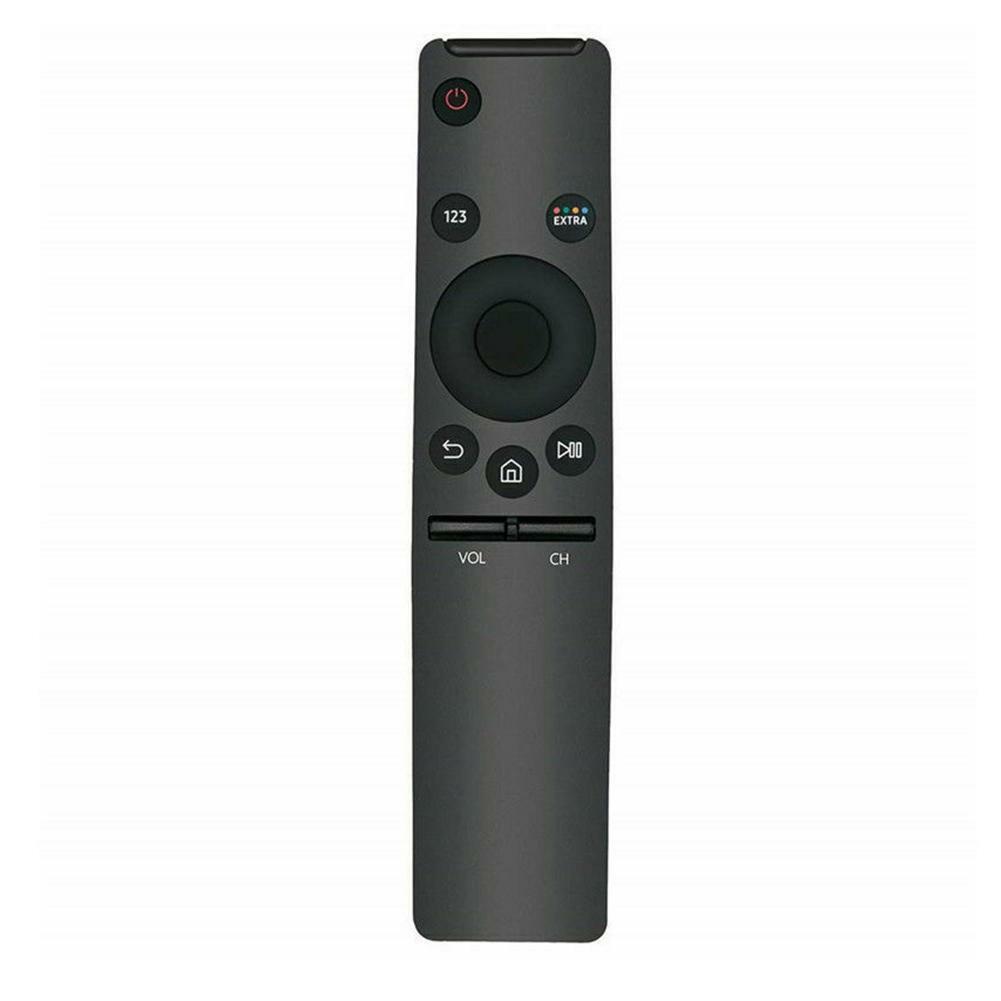 as of March 24, 2023 7:05 am
REMOTE BN59-01259E For Samsung Smart TV. This remote has NO Voice search Function or Bluetooth! IR Remote No Pairing Needed! No Programming Required ! Put batteries in and work ! Condition: New.
Authorized by, and compatible with Samsung TVs, this is a nicely designed and thought out simplistic remote, and although a little pricey, we feel the standard justifies the expense. Once out of the box, it's ready to go and pairs instantly with the TV, eliminating any need for programming. The buttons are clearly marked, feeling solid and reliable, and we prefer this to the factory remote in terms of design and functionality. We think this is a winner!
---
Samsung Remote FAQs
Do Samsung remotes work for all Samsung TVs?
Yes, a Samsung remote is compatible for every type of Samsung TV, including LED and LCD.
Can I control my Samsung TV with my phone?
Your Samsung Smart TV can be controlled from your phone via the Smart View app.
Is there a Samsung Smart TV remote app?
The Samsung Smart View app turns your phone into a remote for your TV, and alows content streaming between devices.
---
If you enjoyed this page, and are looking for other TV accessories, then consider giving these pages a read too!