As a leading manufacturer of the best TVs in the market since mid-2000, Samsung has become synonymous with innovative technology aimed to provide consumers with a truly immersive viewing experience. The Korean company has been the top TV manufacturer for the past 10 years and continues to impress with each new model they release. There's no slowing Samsung down as they are determined to stay at the forefront of the TV industry, and their products strongly speak for themselves.
When shopping around for a brand new TV, we're pretty sure that the brand Samsung always comes to mind. With the wide range of models that they release each year, there's surely a Samsung TV to meet your needs. From 4K, UHD, QLED, and Smart TVs, each model is designed with the ultimate user experience in mind.
If you are currently in the market for a 55" TV, then we recommend taking a look at our top picks from Samsung's lineup in 2022.
---
1) Samsung 55″ Q70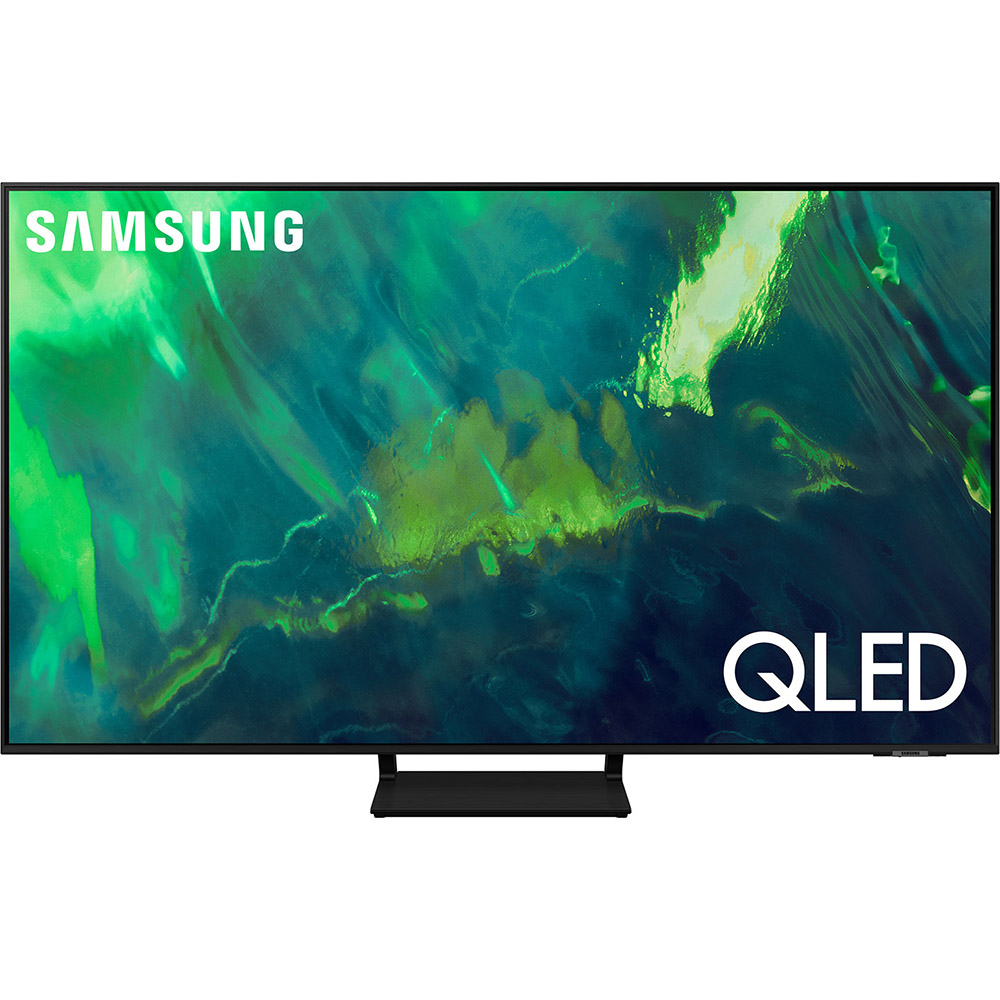 as of June 27, 2022 4:27 pm
Product Series Q70A. Quantum Processor 4K. Conquer every enemy, even at soaring speeds. Video Signal Standard 4K UHDTV. Smooth, fluid motion at 4K 120Hz | Motion Xcelerator Turbo+. Surround yourself with sound from TV and soundbar orchestrated in harmony.
The Samsung Q70 QLED TV  exceeds expectations with over a billion shades of vibrant color, powered by Quantum Dots, to deliver rich cinematic views. You can expect true colors with its 100% color volume. Its array of backlights provides deep blacks and pure whites to deliver a more accurate and detailed picture every scene.
Its powerful Quantum 4K processor intelligently upscales pictures and adjusts the sound for an optimal 4K viewing experience that will not disappoint. Its Quantum HDR 8x allows for vivid picture details from finely-tuned colors and black levels.
You can expect all these features packed in a slim and exquisite design built to complement your home or office space.
---
2) Samsung 55″ TU8000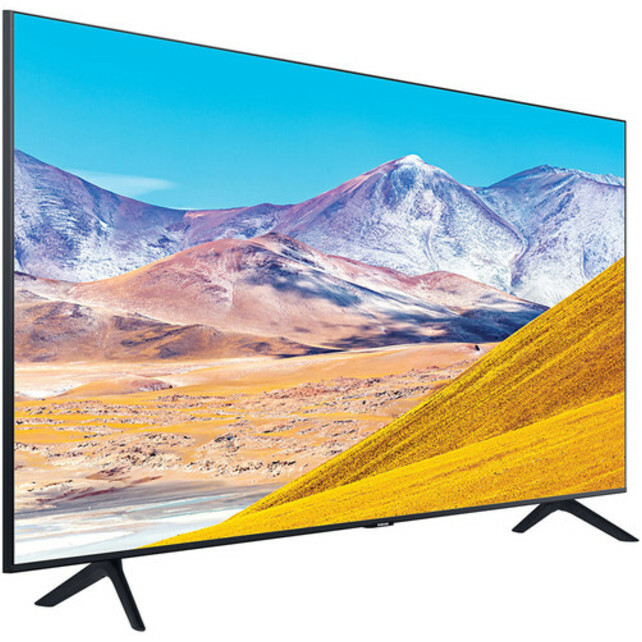 as of June 27, 2022 4:27 pm
Model number UN55TU8000F. This TV has a 54.6" LCD panel and incorporates Motion Rate 120 technology to digitally enhance fast-moving images to reduce blur. Series UHD 8 Series. Display Format 4K UHD (2160p. ).
The TU8000 delivers a million shades of color and enhanced details that you can't expect from a 4K TV. If you feel that it's time to step up your viewing experience, then you can't go wrong with this model. Its quality is hard to beat at its price range, too.
Its powerful 4K UHD processor allows for optimum TV performance with 4K picture quality. A wider range of colors provides you with an immersive viewing experience with lifelike pictures and details. The UHD Upscaling intuitively converts high and standard definition videos to 4K quality. The edge-lit LED backlights deliver sensational contrast, delivering deep blacks and bright whites.
With its sleek and minimal design, the TU8000 is as attractive as it is powerful.
---
3) Samsung 55" 4K TU-8300 Curved TV
4 new from $497.99
5 used from $547.97
Free shipping
as of July 3, 2022 4:28 am
With its curved design, and slim and modern look, the Samsung RU7100 will add that refined touch to your home or office space. Add that to a modest price range and you've got a TV that's hard to beat in terms of design and performance.
To add that it's Google, Apple, and Alexa compatible just seems to labor the point!
Samsung's 4K UHD processor provides 4K picture quality with a wide range of colors that surpass any HDTV. It optimizes your TV's performance by delivering vibrant spectrums of color and clear pictures that's 4x the resolution of full HD. You can easily see the difference in detail with more color shades than your conventional TV.
All in all, the TU-8300 is a great buy when you are on a budget. Its design and performance won't let you down.
---
If you're looking for a high-quality 55 inch TV but haven't quite made up your mind about the brand you want yet, check out our 55 inch Sharp TV, 55 inch Samsung TV, or 55 inch LG TV reviews!
---
Samsung TV FAQs
Where are Samsung TVs manufactured?
Samsung TVs are manufactured in Suwon City in South Korea.
What OS do Samsung Smart TVs use?
The Samsung Smart TV uses either Tizen or Orsay operating systems.
How high do I need to mount my Samsung TV?
The mounting height of your Samsung TV depends on the size of your room and the screen size. These figures allow you to calculate how high your TV should be mounted.
If you enjoyed this page, and are looking for a particular size of TV, then consider giving these pages a read too!