Once one of the big names at the forefront of HD technology, alongside Samsung, LG, and Sony, Toshiba has, in recent years, been on rocky footing. But in the last year, Toshiba is successfully pushing the other brands out of the way, and climbing back up there, producing decent quality TVs, whilst still keeping prices reasonable. This means that Toshiba TVs in 2021 and 2022 are on par with TVs from other leading brands. So, if you're looking for a bargain, Toshiba is well worth serious consideration.
The top three best-selling Toshiba TVs are all very similar in quality and features. The build quality on all three is impressive for the price, and design-wise, they all look good. The bezels, whilst not the thinnest we've seen, are pretty unobtrusive, and the retro-style curved stand supports the screen nicely. The stand can be removed, however, for wall mounting. The multiple connectivity ports are situated near the edge on the back panel, but are easily accessible, and include 3 HDMI inputs, along with USB, Ethernet, and audio jacks.
Amazon's Fire OS is featured on all three models, and as usual, the only complaint is the quantity of advertising – but that's the price paid for such an easy-to-navigate system. It has to be said that as an OS, Amazon Fire packs a punch. With a vast app library, plus the preprogrammed Netflix, YouTube, and of course, Amazon itself, you're spoilt for choice, and with the app ecosystem broken down into categories, most of the work is done for you. The ever-willing Alexa is always on hand to assist. She'll also adjust screen settings and take charge of your smart home – unfortunately, though, she still can't make a decent cup of java. We can dream.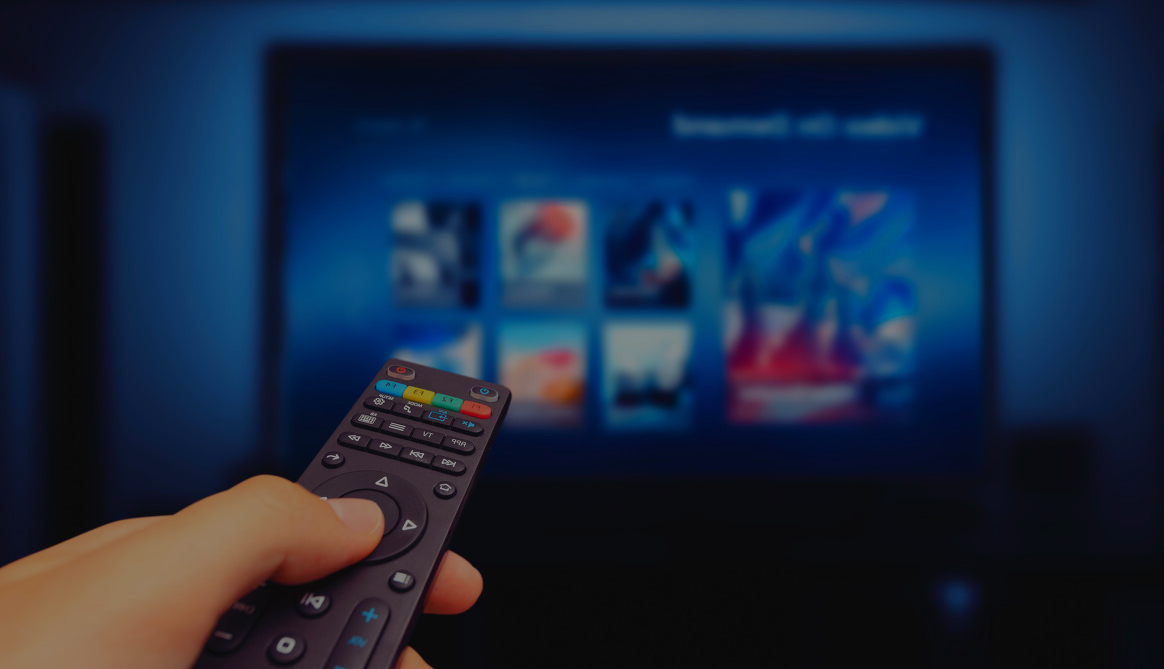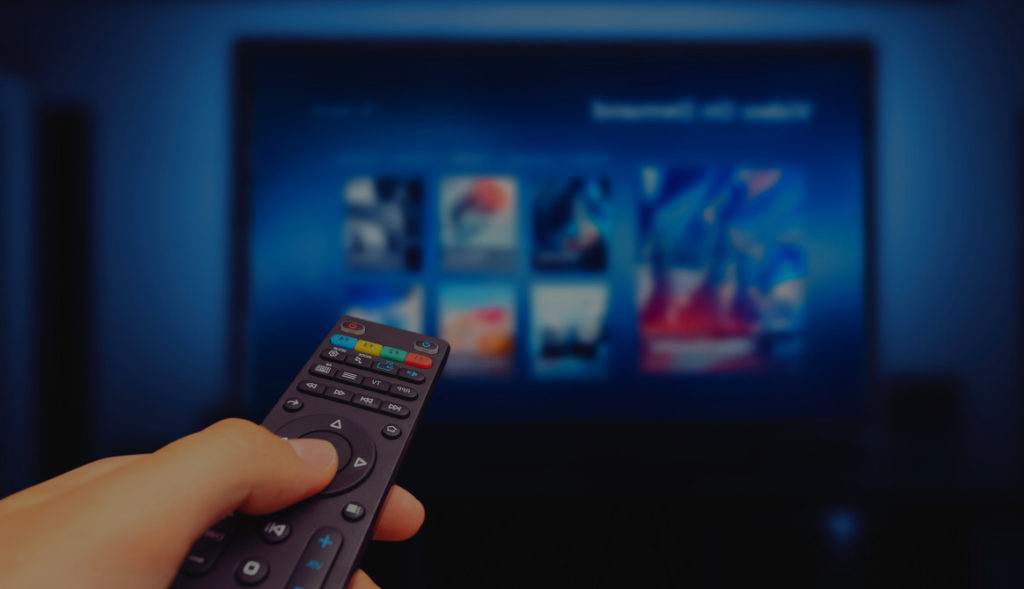 Image Quality
Across the board the image quality is surprisingly good, considering the prices. The native contrast, and black uniformity, lends the picture a realistic feel, and although none feature local dimming, the blacks are deep and rich enough not to miss it. The whites, too, are bright, but natural, with none of the halo effect that some cheaper TVs suffer from.
With 4K UHD, the colors are accurate, vibrant and stunningly clear, and although the TF – 32, doesn't quite match the other two for resolution, unless comparing side by side, you wouldn't notice any lack of picture quality. For fast action movies, sports and gaming the quick refresh rate eliminates any annoying judders or jerkiness, creating smooth flawless action.
Audio-wise, all three would benefit from a dedicated soundbar. That said, their audio performances are pretty decent, with low and mid ranges fully represented, and the high demonstrating an almost, but not quite, imperceptible, distortion at full volume. However, you wouldn't want to crank it up all the way anyway – these TVs go loud with a capital L.
Toshiba has aptly demonstrated their ability to play nicely with the big boys with these models and has caught up, and in some cases overtaken, the competition. Cornering the low budget/high-quality market has brought them back to the forefront of popular TV manufacturers, and it's nice to see. It's fair to say, we're impressed by what we've seen, and consider any one of these three models well worth giving up wall space for.
---
1) Toshiba – 32″ V35 Series LED 4K UHD Smart FireTV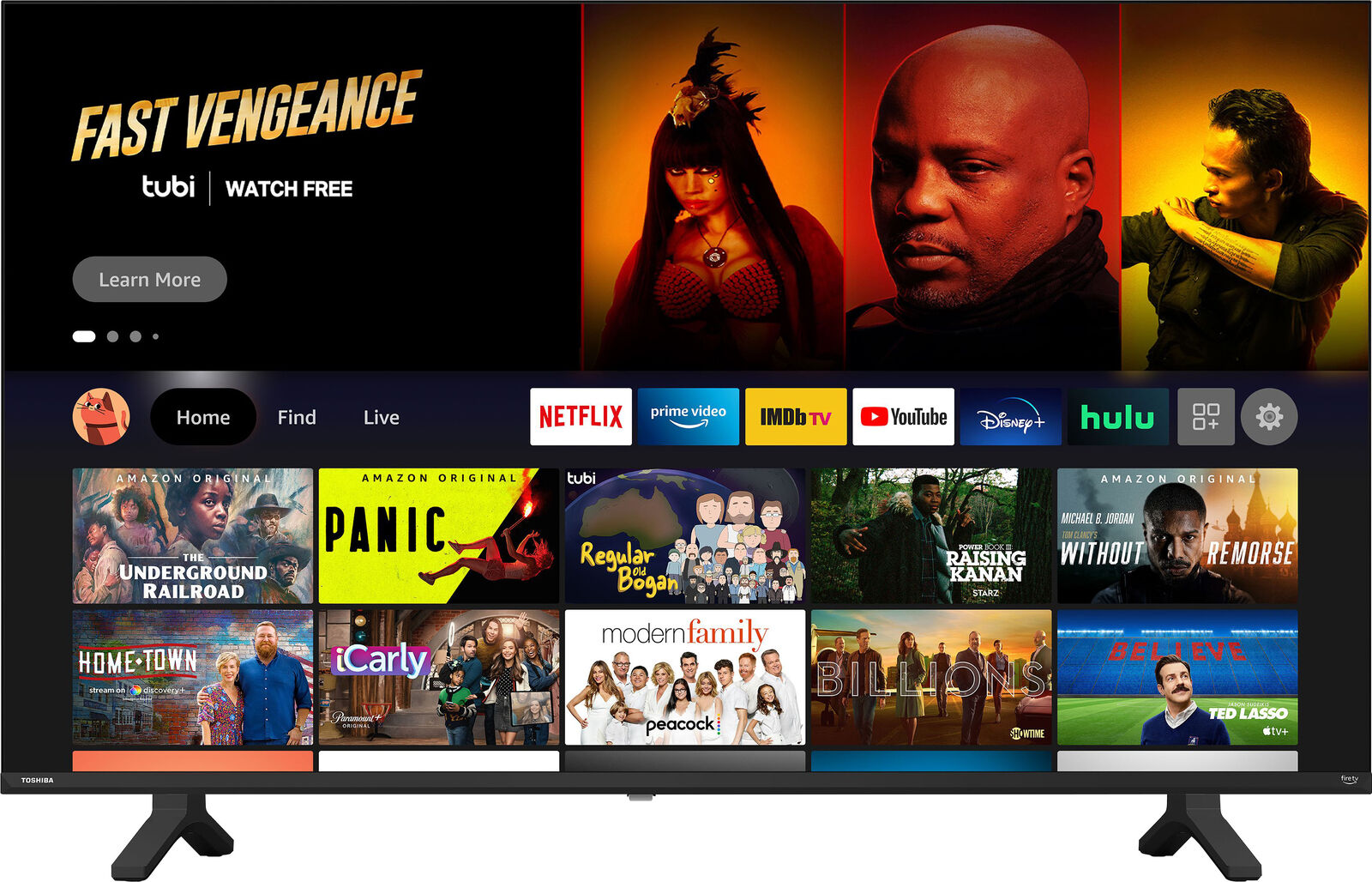 as of June 27, 2022 5:27 pm
The V35 is designed with a gorgeous bezel-less design to give you more viewable screen area. Series: V35. Subscriptions may be required. Content availability subject to change. Toshiba TV pursues the philosophy of "Essential Beauty" which is made based on the horizontal and vertical lines in the living space.
Neat, streamlined, and with minimal bezel intrusion, this stylish model demonstrates everything we love about Toshiba. Offering a lifelike luminescence, the image is bright and vibrant, with colors accurate and crisply clear. Blacks are truly black, while whites bring clean, sharp contrasts to every scene. With Alexa on voice remote, built-in Fire capabilities and easily able to run your smart home, this offers quality at a budget-friendly price.
---
2) Toshiba – 32″ Class LED HD Smart FireTV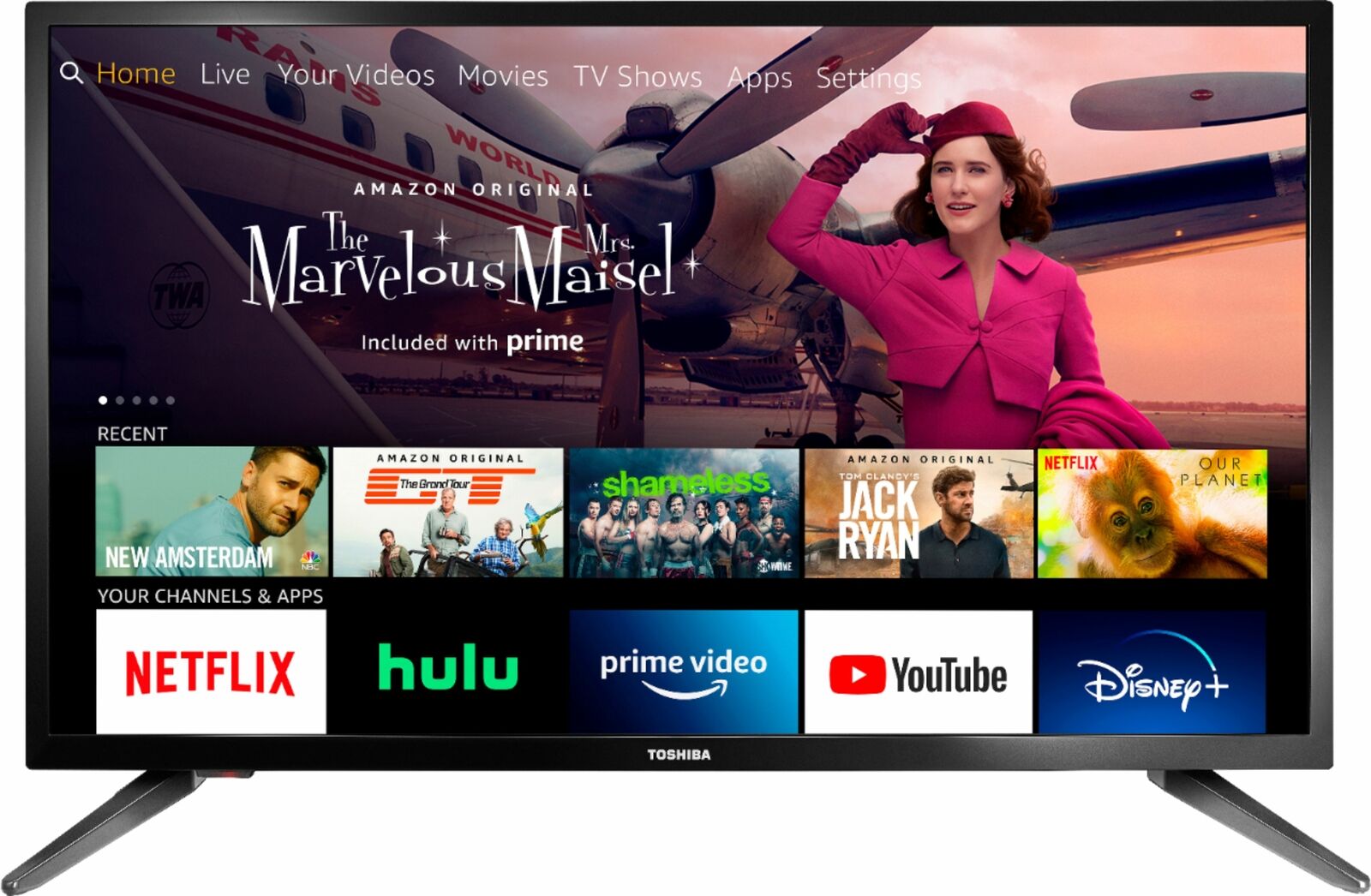 $199.99


$

139.99
check latest price
as of June 27, 2022 5:27 pm
Toshiba 32LF221U21. 720p (HD) resolution Smart TV, Fire TV 60Hz refresh rate. HD (720p resolution). Resolution: HD (720p). Access your favorite content. Web-based services and content require high-speed Internet service.
This neat 32" TV from Toshiba continues the brand's stylish good looks and exceptional functionality. The performance offered here is great, with HD pixel power creating a vivid full color palette. Textures are remarkably detailed and, thanks to the lower-than-low lag response and smooth scrolling, this doubles as an awesome game machine. Producing an all-round immersive experience at home, this Toshiba is well worth considering.
---
3) Toshiba 50-inch Class C350 LED 4K UHD Smart Fire TV (2021 Model)
The newest Toshiba range includes this sleek, well designed offering. With a slimline chassis that can easily be wall-mounted, three accessible HDMI ports, and numerous in/outputs, this versatile TV just keeps on giving. The colors are brightly backlit and highly accurate, contrasting beautifully with the rich, deep blacks and crisp, clean, halo-free whites, and with the finely detailed textures, every scene gives so much more than with lesser TVs.
The cinematic adventure offered by all three of these Toshibas is second to none, and every one is easy for us to recommend.
---
Toshiba FAQs
How high should I mount my Toshiba TV?
How high you mount your Toshiba TV depends on the screen size and the size of your room. With these two figures you can calculate the correct viewing height, which will tell you how high your TV should be mounted.
Where are Toshiba TVs manufactured?
Toshiba are a Japanese company, originally manufactured in Japan, but since 2015, their TVs have been made in North America.
What size TV do I need?
The size of TV you require depends on the size of your room and your budget. Consider both before thinking about the right TV size for you.
---
If you enjoyed this page, and are looking for other great brands, then consider giving these pages a read too!