The viewing experience that a 60 inch TV offers is exciting, to say the least, and, although not a standard size, they fit perfectly in most average-sized rooms.
The majority of models include smart features and enhanced image quality, thanks to the ever-advancing 4K UHD technology used in 4K TVs, making them the ideal choice for family viewing. Wide angled viewing planes are rapidly becoming the norm as manufacturers recognize that not everyone has a seating plan that places the audience in direct view of the screen. Family movie nights no longer have to consist of scrunching up on the sofa with no room to breathe just to see the image accurately!
Spread out and kick back with our choice of the best 60 inch TVs in 2022:
---
1) Samsung 58" 4K UHD Smart TV
This Samsung has an ultra-powerful 4K UHD processor which optimizes the performance of your TV, making colors pop with pristine 4K image quality. The picture displayed is terrific, vivid, and vibrant colors run alongside rich contrasting, and luminosity. Details and textures are reach-out-and-touch impressive and are further improved by the full array LED Backlight.
The high tech Smart TV allows you to use some of the most popular apps right now and is also compatible with Alexa. It has built-in HDMI, USB, and Wi-Fi to connect to the internet.
All in all, this is an easy recommendation.
---
2) Sony 65" 4K UHD Smart TV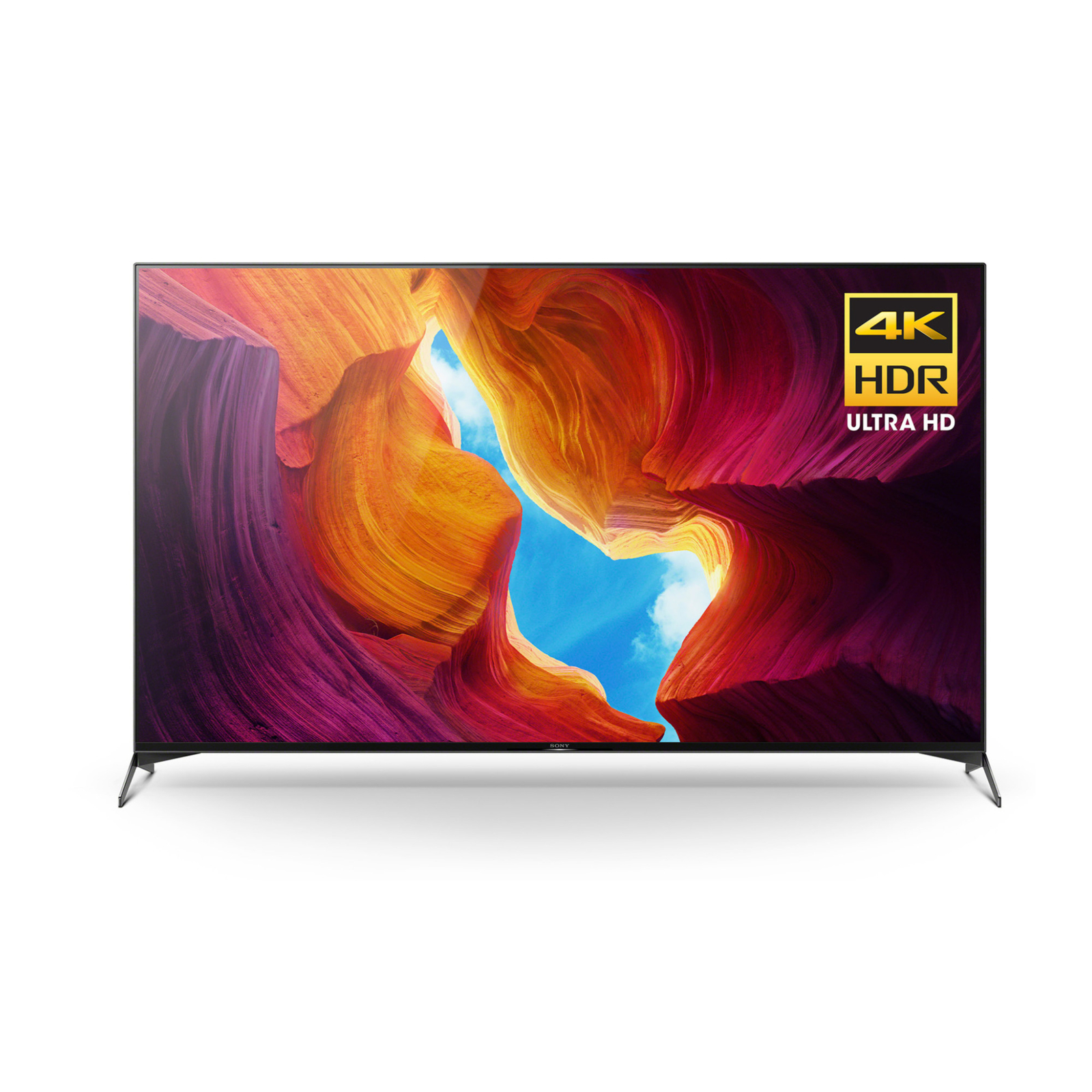 $2,517.20


$

1,199.00
check latest price
as of November 29, 2022 12:56 pm
4K X-Reality PRO and Object-Based super resolution. Scenes appear as they do in real life with X-Motion Clarity technology. Sony's Android TV with the Google Assistant provides a smarter viewing experience.
The Sony X8950H is exceptionally good at optimizing the overall contrast of non-HDR images, making them look almost as if they were HDR. The Triluminos display helps create fascinating shades of color, to improve the overall picture quality further. The fast-moving scenes are rolled smoothly by the X-Motion clarity, which helps enhance the 120Hz panel.
Take a look below at the promo video:
It is compatible with Alexa and Google just like the other TVs on this list. It has 4 HDMI ports and a built-in Wi-Fi connection. The design of the TV is pretty regular, but it still stands classically sleek with a slim bezel and a beautiful stand.
---
3) Samsung 55" 4K UHD HDR Smart TV with Alexa
While testing this baby, we were surprised by the high quality vs the low price – all in all, the value for money is excellent.
With a great build quality, the sleekly slimline chassis, and minimalistic bezels easily pull you into the on-screen adventure without distraction. The color gamut blends seamlessly where it needs to, but offers stark, crisp contrasts, without the annoying halo effect, where the image demands. Textures are nicely detailed, and the scrolling is smooth. This is an awesome screen for an impressively low price.
Take a look at the promotional video for the Samsung 4K UHD Smart TV below:
The audio is good, too. Okay, maybe not as good as some of the other models featured here, but that is only apparent if you crank the volume right up due to a slight acoustic judder, and for us, that certainly isn't a deal-breaker. We still feel this rightly deserves a place on our list of excellence, especially with both Alexa and Bixby ready to obey your every whim!
---
FAQs about buying a 60 Inch TV
How wide is a 60 inch TV?
The screen for a 60 inch TV is usually around 52 inches wide, and with today's stylishly slim bezels only adding an inch or so, the whole TV will come in at 53 inches wide.
How tall is a 60 inch TV?
A screen for a 60 inch TV is generally around 29 inches high. The rest of the height consists of the stand, which varies depending on the style.
What size soundbar do I need for a 60 inch TV?
A 50 inch soundbar would suit a 60 inch TV perfectly.
How many amps does a 60 inch LED TV use?
An 60 inch LED TV uses fewer Amps than a LCD or Plasma TV would, at around 1.6 Amps for 120 v.
---
If you enjoyed this page, and are looking for a particular size of TV, then consider giving these pages a read too!