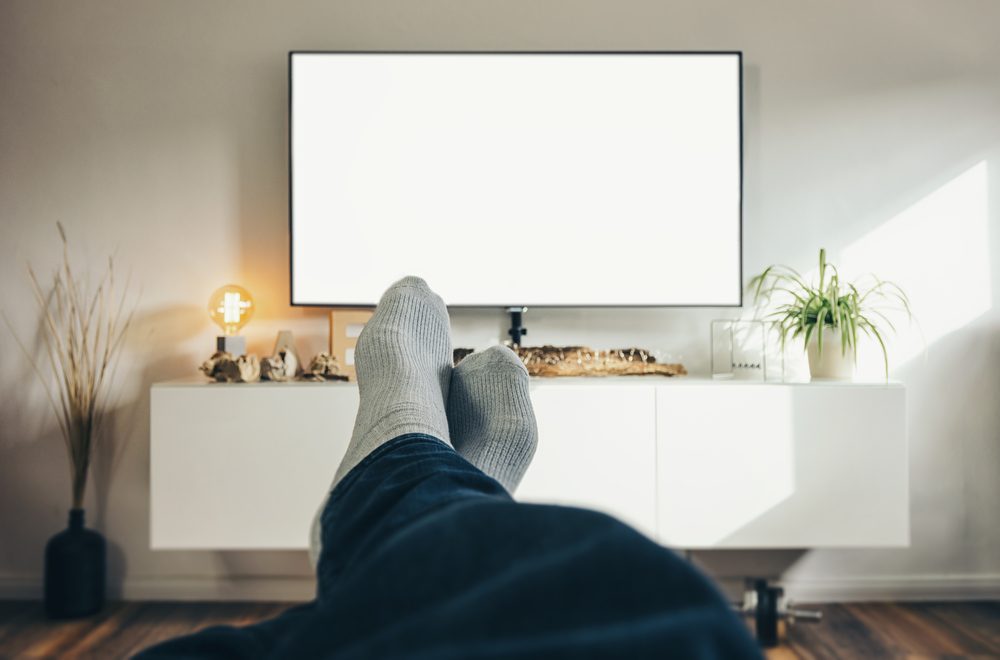 One thing is sure about TVs – they will always remain a must-have in every home. With a 55 inch TV, you can experience everything as with bigger size TVs, and at the same time not have all of your space taken up in the room. Watching a movie or playing a game is perfect on a TV of this size, as you can get fully immersed in the content. Manufacturers are producing 55 inch TVs en masse and with the latest features being added, buying a TV with voice control and guides to help you chose your content is slowly becoming the norm for every TV.
Buyers have started to get more informed and are developing a specific taste that suits their needs. Manufacturers have responded by producing more advanced TVs with more features to cater to their preferences. Therefore, 55′ TVs suit the needs of most users, whether as their main or side TV unit, since they come with all the latest technology, have the minimum size necessary for flawless viewing, and fit into every average size room. 
Below, you will find the best 55′ inch TVs the market has to offer!
Insignia NS 55 Inch 4K TV
-11%
Add To Wishlist
$379.99 $430.00 out of stock
1 new from $379.99
Last update was on: September 18, 2019 6:15 pm
Insignia 4K UHD Smart TV - Fire TV Edition delivers true-to-life 4K Ultra HD picture quality with over 8 million pixels for stunning clarity, deep contrast, and vivid colors.
With the Fire TV experience built-in, enjoy tens of thousands of channels, apps, and Alexa skills, including Netflix, YouTube, Prime Video, Hulu, HBO, SHOWTIME, STARZ, and more
Fire TV Edition seamlessly integrates live over-the-air TV and streaming channels on a unified home screen (HD antenna required).
This Insignia TV is not the prettiest out there, but its quality is of the highest order. It has a sa decent number of ports to satisfy the needs of most users: 3 of them are HDMI, 1 USB, 1 Ethernet, and many more. The picture quality is excellent, and you can enjoy whatever you're watching in over 8 million pixels. The added clarity and the deep contrast, make everything more enjoyable for the viewer.
Its handling of reflections is perfect because the semi-gloss finish will defuse the light, which will diminish the intensity of the light coming in. The sound is overall pretty great, and there are no interferences while listening to music.
back to menu ↑
TCL 55 Inch 4K TV
-3%
Add To Wishlist
$319.99 $329.99 in stock
9 new from $319.99
1 used from $525.99
Free shipping
Last update was on: September 18, 2019 6:15 pm
Dimensions (W x H x D): TV without stand: 49" X 28. 4" X 3. 1", TV with stand: 49" X 30. 6" X 8"
Smart functionality delivers all your favorite content with over 500, 000 movies and TV episodes, accessible through the simple and intuitive Roku TV
Pairs 4K Ultra HD picture clarity with the contrast, color, and detail of high dynamic range (HDR) for the most lifelike picture
Direct-lit LED produces great picture quality
The design of this model can't be considered as something extraordinary, but it has that classic look that will still be easy on the eyes while you're watching it. The stand that supports this TV is standard but gets the job done pretty well. Through the 4K Ultra HD, you will get a beautiful picture, vibrant colors, and you won't miss even the slightest detail.
With 3 HDMI inputs, 1 Headphone jack, Ethernet, and many other ports, you can use this TV in many different ways. If you want to enjoy the capabilities of it thoroughly, Smart functionality delivers around half a million TV show episodes and movies, which is made possible by the incredible Roku TV. It is also compatible with both Alexa and Google.
back to menu ↑
 Sony XBR 55 Inch 4K TV
$
1,148.00
$

1,198.00
in stock
17 new from $1,148.00

10 used from $0.00

Free shipping
Last update was on: September 18, 2019 6:15 pm
BEYOND HIGH DEFINITION: 4K HDTV picture offers stunning clarity & high dynamic range color & detail. Display resolution: 3840 x 2160 pixels
ENHANCED QUALITY: With the X1 Extreme Processor enjoy controlled contrast & wide range of brightness
PREMIUM DISPLAY: Enjoy vibrant colors with TRILUMINOS & clear on-screen action with X-Motion Clarity
VOICE COMPATIBILITY: 55 inch tv is compatible with Amazon Alexa & Google Home to change channels & more
If you don't care that much about the price tag, but you want quality and stunning design, then the Sony XBR is the right option for you. The stand of this TV is a little bit unusual but in a good looking way. When it comes to the display resolution, it is top-notch (3840 x 2160 pixels). While the 4K HD offers a brilliant picture with great detail and vibrant colors.
It has multiple inputs and outputs, with 4 HDMI ports, 1 USB 3.0, and 2 USB 2.0. To make things a lot easier, it comes with Voice remote that is compatible with Google Assitant, and Alexa. The 120Hz refresh rate is provided by the X-Motion Clarity, and to make sure that your TV doesn't lag at all, it is powered by an X1 Extreme processor.