Tired of watching a movie on a small smartphone screen when you can watch on your TV in all its 4K glory? We hear you. Going on a movie marathon with your smartphone does allow you to move around the house without ever hitting pause, but this isn't really a great way to enjoy a film.
There are several ways on how you can cast your mobile phone to the TV, the most popular being Google Chromecast. For only $35, you can stream videos you purchase from the Google Play Store, as well as gain access to other streaming platforms such as Netflix, Hulu, Amazon Video, Disney+, Youtube, and more. But as previously mentioned, there are other ways on how to cast to a TV without using Chromecast.
Use other streaming devices
Aside from Chromecast, there are other streaming devices that can cast your smartphone to the TV such as Amazon Fire Stick and Apple TV with built-in screen mirroring options.
The Amazon FireTV stick costs a little bit more than Chromecast, but it can stream your smartphone to TV just fine as long as both devices are connected to the same WiFi network. Simply press the Home button on the Amazon Firestick remote to mirror your device to the TV.
Apple TV also offers a screen recording feature using your Macbook aside from its screen mirroring capabilities. Unfortunately, this is possible only with an iPhone or an iPad.
Cast Android screen using Miracast
If you have a smart TV, it's very likely that Miracast is already pre-installed into its system. This application allows you to connect your Android phone to your smart TV without using any additional hardware. Miracast uses a peer-to-peer connection and can transmit both audio and video from your smartphone without lag. What's more, it can also support HD and 4K streaming! The only catch is that it can only mirror what's on your phone, and it has to stay on the entire time to continue mirroring.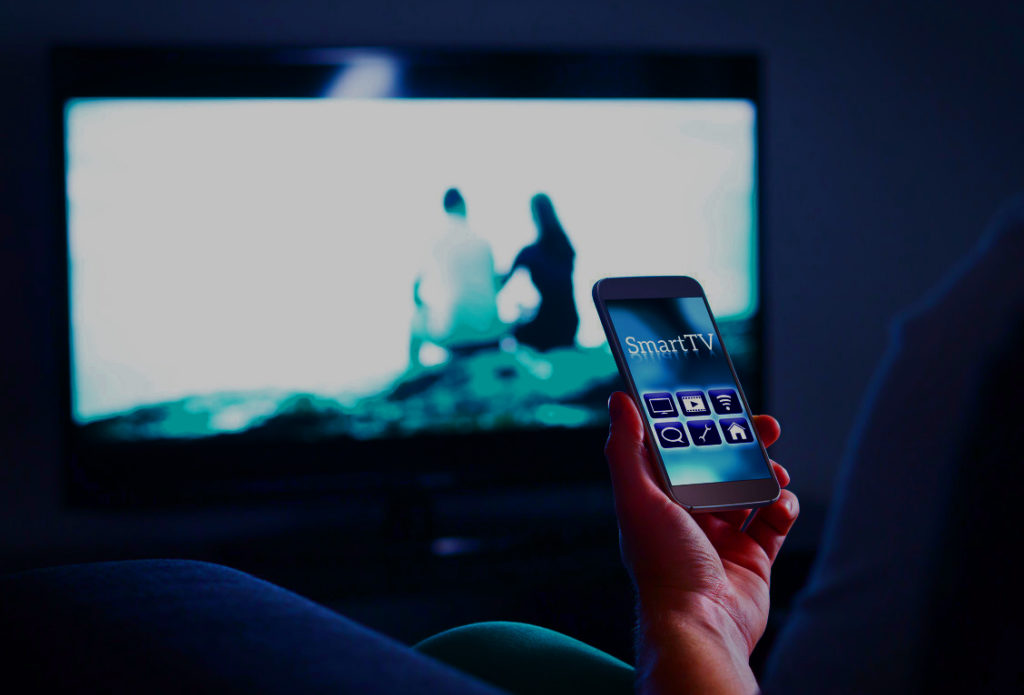 Create a phone-computer-TV connection
You can use your PC to link your phone to the TV by using an HDMI cable to connect your Windows computer to the TV. The TV will act as an external monitor and display everything on your computer screen. Next, use an app to mirror your Android screen to your PC. Unfortunately, this method comes with more than one drawback. Audio is not supported, videos and games can't be cast on the screen, and there's a bit of lag on the screen. This method is probably the cheapest on the list but it's definitely not the best.
Connect using an MHL cable
For this method, you won't need any internet connection at all. Using an MHL cable allows you to connect your phone to your TV, with the additional requirement of an HDMI cable. Once plugged in, it will immediately cast your smartphone to the bigger screen. These cables are quite cheap and are compatible with both iOS and Android. There is no lag, and the audio is clear. One thing to keep in mind is to check if your devices are MHL-compatible before buying the cable.
The bottom line
There's no denying that Chromecast is one of the best and easiest ways to cast your smartphone to the TV, but these four methods can be an alternative if you don't have Chromecast. Each has its own set of pros and cons and choosing the best Chromecast-free method depends on other factors such as budget and current availability of devices, so feel free to weigh each option to your liking!
---
Did our tips on how to cast to your TV without Chromecast work? Take a look at even more handy TV advice that works!